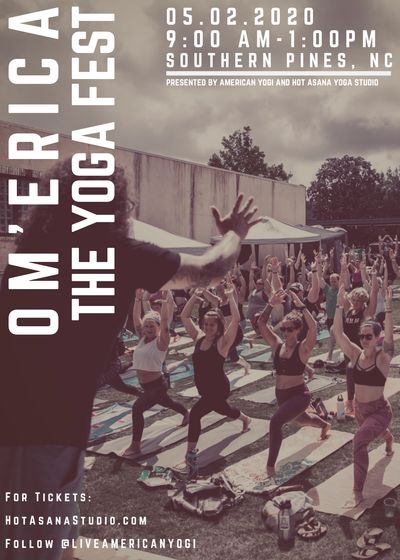 OM'ERICA - The Yogafest
May 2, 2020

Since the inception of American Yogi, our community has grown thousands strong. We span across the nation and across the globe. We are veterans, paramedics, farmers, mechanics, teachers, mothers, and fathers. We are fighters. We are seekers of peace.

And at OM'erica: The Yoga Fest, we can practice together.

Join us May 2nd from 0900 to 1300 at the Sunrise Theater green space in downtown Southern Pines, NC for OM'erica: The Yoga Fest. A day of yoga that represents the American Yogi family.

The day will highlight veteran-owned businesses, vendors, organizations and include four outdoor classes taught by certified yoga instructors who are also vets.

The proceeds of the event will benefit the community on two fronts. First, the money raised will send one veteran through 200-hour yoga teacher training through Hot Asana Yoga University. Additionally, a portion of the proceeds will go directly to The Exalted Warrior Foundation, a 503(c) nonprofit that facilitates adaptive yoga instruction for wounded warriors across the country.

Price of entry gets you admission to four classes as well as access to vendors, raffles, beer and food trucks!

Bring your mat, a towel, and favorite yoga buddies for a morning of peace and community.

And as always, American Yogi merch will be available for purchase, including a limited-edition shirt designed especially for the event!

Admission will be available for purchase on site, but due to limited capacity of the outdoor space, we recommend you book early to ensure a spot!

$35 per person

Limited spaces available. Reserve Your Spot Here!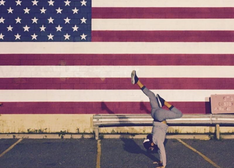 Rafael Rivera
Struggling through Post Traumatic Stress after transitioning from the Army in 2012, the practice of yoga saved his life. Rafael deployed for two back to back years in Afghanistan, once with the 372nd MP Company as a driver and mechanic and once more as a civilian contractor.Both experiences had their unique challenges, and they took a toll on his mind, body and soul.
Having discovered the practice through Restorative and Gentle Flow yoga, Rafael continues to focus on the slower more nurturing aspect of the practice. Having lost over 100lbs through the practice, his style of teaching is slow and strong with an emphasis on alignment and safety for students to get the most out of their practice.
After practicing for some time, Rafael started working behind a yoga studio desk. It wasn't until the studio owner approached him about attending yoga teacher training that it clicked that he could help other veterans through the practice. After becoming a certified 200hr yoga teacher, he also received his Reiki level 1 for helping with energy healing.
He currently serves as an ambassador for the Veterans Yoga Project after the program offered him mindful resilience for trauma recovery training.
Working towards bringing social awareness to the challenges facing many veterans from suicide awareness to homelessness, Rafael spends time giving back to the community as much as he can through both donations-based classes and volunteering in the veteran community.
It has been a personal mission of Rafael's to continue to serve the community in any capacity that includes sharing yoga. Aspiring to share the practice in the correctional system as well, he hopes to help both inmates and staff to heal and cope with their high stress environment.
Continuing to work through his own experiences in a combat zone, the practice serves as a tool to help him control Post Traumatic Stress and maintain composure even when circumstances become challenging. It is an everyday process that he tackles one day at a time, but feels privileged to be able to give back to the community after being given so much support.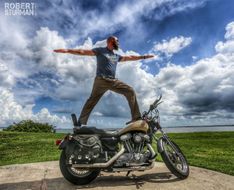 NICOLAS CARIS
Nick grew up in Uhrichsville, a small town in Ohio. He enlisted in the U.S. Marine Corps as an infantryman when he turned 18 years old. In August 2011, after five years of service and three deployments, Nicholas was honorably discharged from the Marine Corps and moved to Tampa, Florida.
Nick tried his first yoga class within a few days of being in his new city and was sure that he would never go back again. Shortly after this time, he began to notice some serious physical problems and they started to negatively impact his life. He was also struggling with post-traumatic stress and traumatic brain injuries as a result of his military service. Nick became friends with a yoga teacher, and she urged him to come back to a less intensive class. After a few of these recommended classes, Nick started to feel the physical benefits of yoga, and despite his initial experience with it, he soon feel in love with the practice.
Still struggling with his physical and mental challenges Nick decided to take it a step further, and in 2014, he signed up for a 200-hour RYT teacher training. This particular training was eight months long and he knew his journey had just begun. Today Nick teaches yoga on a regular basis at the Tampa VA Hospital as part of programs with Warriors at Ease and Exalted Warrior Foundation. He also supports Warriors at Ease training and veterans retreats.
Yoga for him isn't just a class in a studio, it is a tool for every moment in his life to battle the physical and mental challenges he still faces every day. Along the way, he's honored to be able to support fellow veterans through his life experiences and his practice of yoga and meditation.
Nick is currently the Deputy Director of Yoga For Vets and a Program Manager and Data Analyst for Warriors at Ease.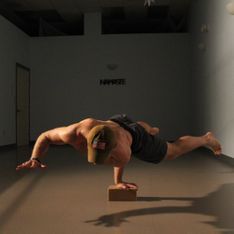 Clay discovered yoga during the final years of his military career. Having served 23 years in the Army (16 years with a Special Mission Unit), several injuries kept him from the normal physical activities. From the suggestion of his wife, Clay attended his first yoga class in 2012. Clay soon discovered that yoga provided him the coping mechanisms to manage disabilities and allowed him to remain physically and mentally fit.
After several years of practicing Vinyasa style yoga, Clay began the journey into advanced movements and inversions. He now incorporates those movements and inversions into his personal practice. Embracing his failures and achievements in this journey, Clay shares that experience through workshops and guided classes for those seeking an increased challenge in their own practice.
Upon completing his 200 hour certification course, Clay was fascinated with body mechanics and movement. With this new desire for understanding the human body, he completed several courses in anatomy, athletics, injury prevention, and became a certified personal trainer. He now utilizes this additional knowledge to develop fun but challenging classes and in-depth workshops.
When his time permits, Clay provides free classes to military and veterans. He also partners with non-profits for donation based classes.