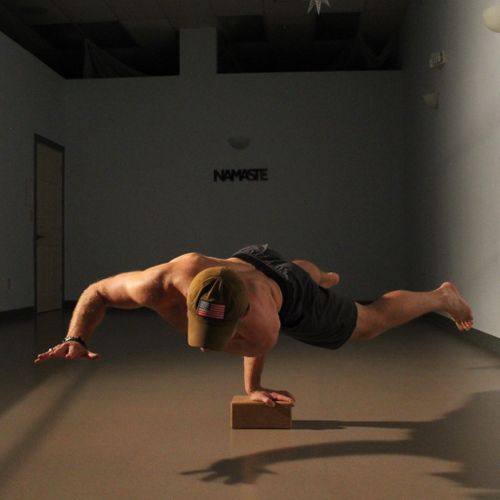 Clay Merritt
Clay discovered yoga during the final years of his military career. Having served 23 years in the Army (16 years with a Special Mission Unit), several injuries kept him from the normal physical activities. From the suggestion of his wife, Clay attended his first yoga class in 2012. Clay soon discovered that yoga provided him the coping mechanisms to manage disabilities and allowed him to remain physically and mentally fit.
After several years of practicing Vinyasa style yoga, Clay began the journey into advanced movements and inversions. He now incorporates those movements and inversions into his personal practice. Embracing his failures and achievements in this journey, Clay shares that experience through workshops and guided classes for those seeking an increased challenge in their own practice.
Upon completing his 200 hour certification course, Clay was fascinated with body mechanics and movement. With this new desire for understanding the human body, he completed several courses in anatomy, athletics, injury prevention, and became a certified personal trainer. He now utilizes this additional knowledge to develop fun but challenging classes and in-depth workshops.
When his time permits, Clay provides free classes to military and veterans. He also partners with non-profits for donation based classes.