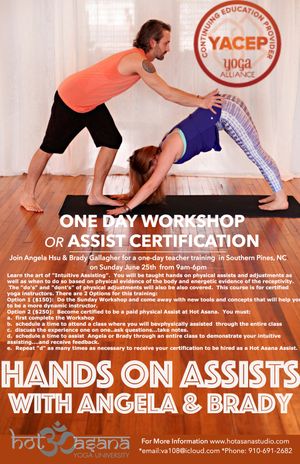 Learn the art of "Intuitive Assisting". You will be taught hands on physical assists and adjustments as well as when to do so based on physical evidence of the body and energetic evidence of the receptivity. The "do's" and "dont's" of physical adjustments will also be also covered. This course is for certified yoga instructors. There are 2 Options for this training:
Option 1 ($150): Do the Sunday Workshop and come away with new tools and concepts that will help you to be a more dynamic instructor.
Option 2 ($250): Become certified to be a paid physical Assist at Hot Asana. You must:
a. first complete the Workshop
b. schedule a time to attend a class where you will bevphysically assisted through the entire class
c. discuss the experience one on one..ask questions...take notes.
d. schedule a time to assist Angela or Brady through an entire class to demonstrate your intuitive assisting....and receive feedback.
e. Repeat "d" as many times as necessary to receive your certification to be hired as a Hot Asana Assist.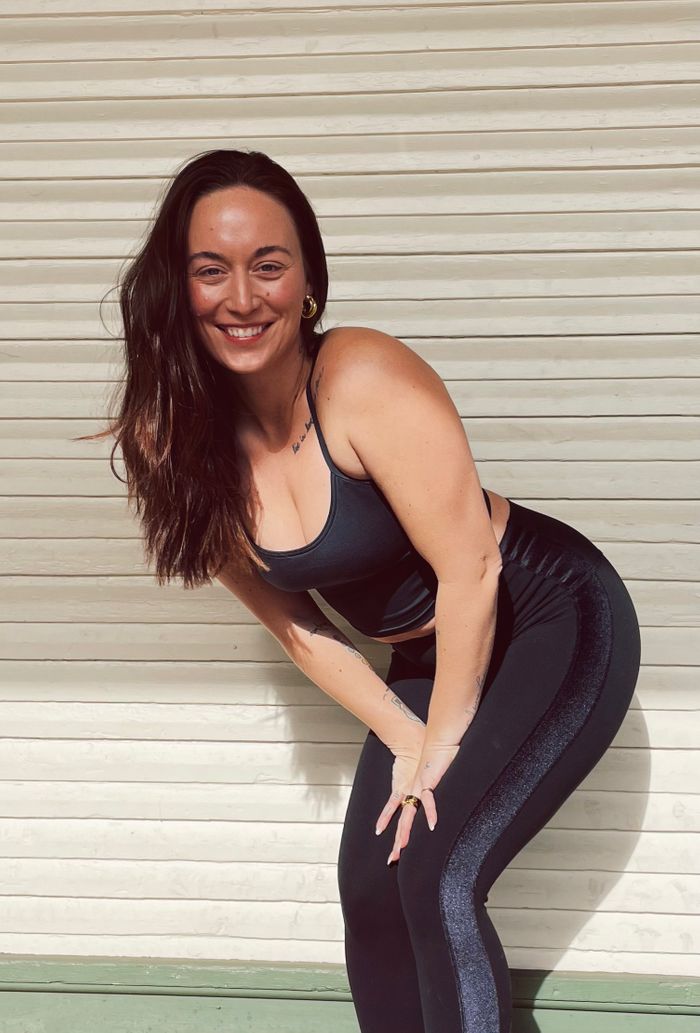 Hot Asana Lead Teacher and Studio Ambassador, E-RYT 500, YACEP, Hot Asana Yoga University Faculty, Yin Yoga Certified, Hot Asana Certified Assist, Hot Asana Online Instructor, Hot Yoga Instructor, Aerial Yoga Instructor, BARRE instructor, Restorative Yoga Instructor, CPR/First Aid Certified and Reiki Certified
"Movement is the only way you have of affecting the world around you. The body will become better at whatever you do, or don't do. If you don't move, your body will make you better at not moving."