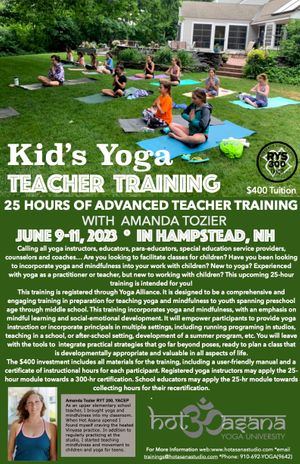 25 hours | kids yoga teacher training | Hampstead, NH
25 hr| Kid's Yoga Teacher Training | June 9-11, 2023 | Hampstead, NH | $400
Calling all yoga instructors, educators, para-educators, special education service providers, counselors and coaches… Are you looking to facilitate classes for children? Have you been looking to incorporate yoga and mindfulness into your work with children? New to yoga? Experienced with yoga as a practitioner or teacher, but new to working with children? This upcoming 25-hour training is intended for you!
This training is registered through Yoga Alliance. It is designed to be a comprehensive and engaging training in preparation for teaching yoga and mindfulness to youth spanning preschool age through middle school. This training incorporates yoga and mindfulness, with an emphasis on mindful learning and social-emotional development. It will empower participants to provide yoga instruction or incorporate principals in multiple settings, including running programing in studios, teaching in a school, or after-school setting, development of a summer program, etc. You will leave with the tools to integrate practical strategies that go far beyond poses, ready to plan a class that is developmentally appropriate and valuable in all aspects of life.
The $400 investment includes all materials for the training, including a user-friendly manual and a certificate of instructional hours for each participant. Registered yoga instructors may apply the 25-hour module towards a 300-hr certification. School educators may apply the 25-hr module towards collecting hours for their recertification.
Be prepared to wear comfortable clothes and bring a yoga mat for the weekend.
TUITION
Hours can be used towards a 300 hour certificate through Hot Asana Yoga University or towards Yoga Alliance continuing education requirements.
Tuition: $400

$250 deposit paid upon registration to secure your spot.

Deposit and payments are non-transferable and non-refundable.

Tuition to be paid in full one week from the start of training.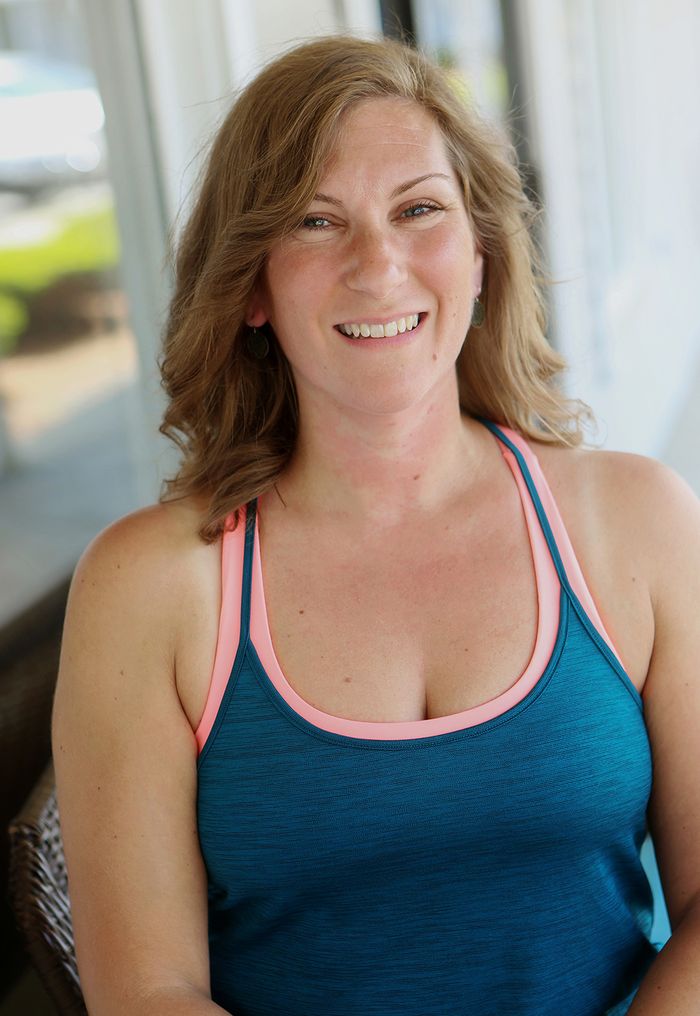 CYT 200
Yoga is everything...it is my heart, it is my fuel, it is my life. I have always had a passion for movement practicing yoga on and off since high school and majoring in dance in college. As an upper elementary school teacher, I brought yoga and mindfulness into my classroom. When Hot Asana opened I found myself craving the heated Vinyasa practice. In addition to regularly practicing at the studio, I started teaching mindfulness and movement to children and yoga for teens. I was drawn to explore my own practice further and complete yoga teacher training in Power Vinyasa. I pushed myself out of my comfort zone and started teaching adults, which I now adore! I have learned so much about being my authentic self and seeking my own happiness. It brings me such joy to connect with others in class and share the love.
When I'm not in the studio, you can find me in the sunshine reading, gardening, playing with my golden doodle, diving into a new art project or journaling. I also love hanging with my family.