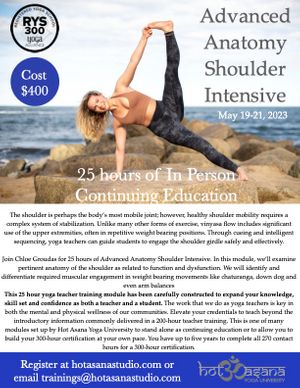 25 hours | Advanced Anatomy Shoulder Intensive | in Hampstead, NH
This 25 hour yoga teacher training module has been carefully constructed to expand your knowledge, skill set and confidence as both a teacher and a student. The work that we do as yoga teachers is key in both the mental and physical wellness of our communities. Elevate your credentials to teach beyond the introductory information commonly delivered in a 200-hour teacher training. This is one of many modules set up by Hot Asana Yoga University to stand alone as continuing education or to allow you to build your 300-hour certification at your own pace. You have up to five years to complete all 270 contact hours for a 300-hour certification.
PRICING
Hours can be used towards a 300 hour certificate through Hot Asana Yoga University or towards Yoga Alliance continuing education requirements.
Tuition: $400

$250 deposit paid upon registration to secure your spot.

Deposit and payments are non-transferable and non-refundable.

Tuition to be paid in full one week from the start of training.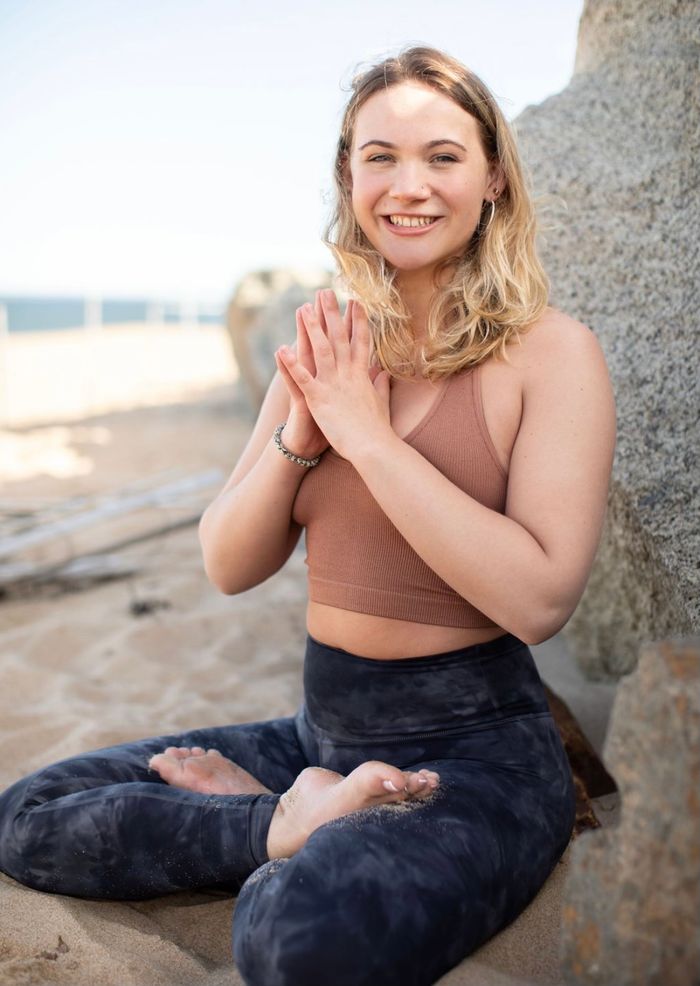 Chloe is a 500hr RYT, Certified Hot Asana Assist, a Certified Massage Therapist, and Hot Asana Hampstead Manager.
I have been diligently practicing yoga since 2018, yoga found me when I needed it the most, and I truly cannot imagine my life without yoga in it. I have been working at Hot Asana since 2018, and this amazing studio has lovingly held me while I grew through many changes in life! From front desk worker, to teacher, to manager and massage therapist. I love the practice of yoga, it is a core part of who I am, and I LOVE sharing that with all of you. I believe we have an infinite power to heal ourselves, physically & mentally, and I am honored to be a part of that healing journey.