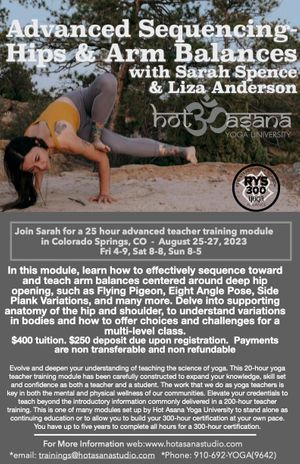 25 Hour Advanced Sequencing: Hips & Arm Balances Module in COS
Advanced Sequencing: Hips & Arm Balances - 25 Hours
Books Required: Ray Long's Anatomy for Arm Balances and Inversions
Manual will also be provided.
Description: In this module, learn how to effectively sequence toward and teach arm balances centered around deep hip opening, such as Flying Pigeon, Eight Angle Pose, Side Plank Variations, and many more. Delve into supporting anatomy of the hip and shoulder, to understand variations in bodies and how to offer choices and challenges for a multi-level class.
Evolve and deepen your understanding of the teaching the science of yoga. This 25-hour yoga teacher training module has been carefully constructed to expand your knowledge, skill set and confidence as both a teacher and a student. The work that we do as yoga teachers is key in both the mental and physical wellness of our communities. Elevate your credentials to teach beyond the introductory information commonly delivered in a 200-hour teacher training. This is one of many modules set up by Hot Asana Yoga University to stand alone as continuing education or to allow you to build your 300-hour certification at your own pace. You have up to five years to complete all 270 contact hours for a 300-hour certification.
Cost $400
$250 deposit paid upon registration to secure your spot.
Deposit is non-transferable and non-refundable.
Tuition to be paid in full one week from the start of training.
PRICING
Tuition Cost $400
$250 deposit paid upon registration to secure your spot.
Deposit is non-transferable and non-refundable.
Tuition to be paid in full one week from the start of training.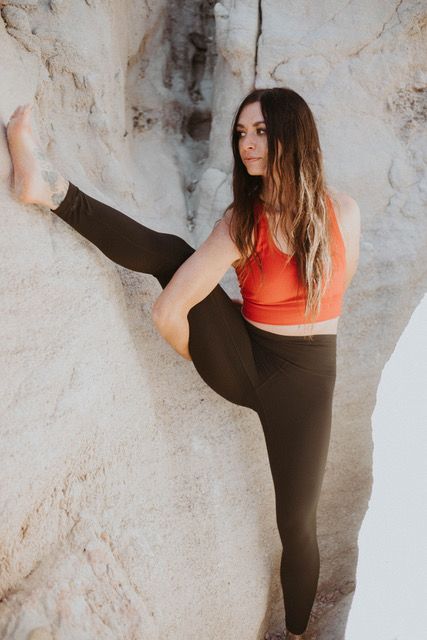 Studio Owner, ERYT-200, Hot Asana Certified Hands On Assist, Certified Restorative & Meditation Instructor, Reiki Master Practitioner, Hot Asana Yoga University Faculty
I began practicing yoga at home in 2012. I quickly became hooked on the movement, breath, and the way I felt after my practice. Since taking my first in-studio class in 2014, my practice grew exponentially and I fell in love with the shared breath and energy of practicing yoga in a hot room. It was then that I knew I wanted to embark on the journey of becoming a yoga teacher. I trained for my 200 hour certification under Virginia Gallagher and Angela Hsu in Danville, Virginia and am currently working towards my 500 hour certification through Hot Asana Yoga University. It's a privilege to lead others through yoga and I love what I do! It's my hope that through this practice, I can help others in the way it's helped me with my journey of freedom, healing, and self-discovery.
When I'm not teaching yoga, I'm taking reiki and tarot clients, reading, roller skating or biking around town, hiking, or studying to become a certified astrologist. I'm also the mom of two fur babies and more plants than I can count.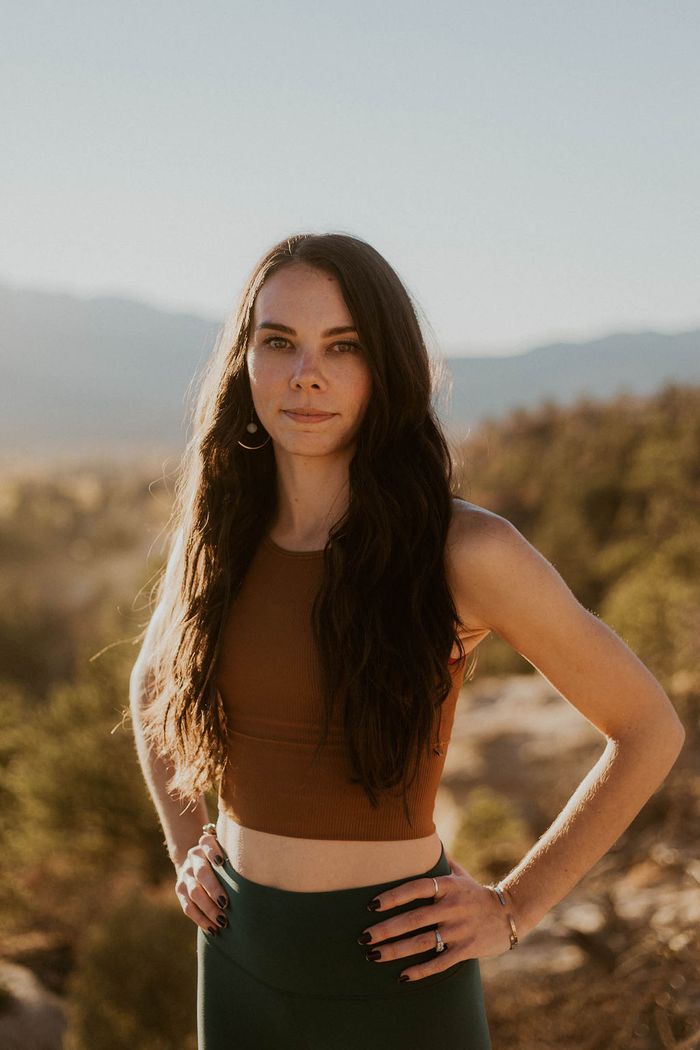 E-RYT 200
"Yoga is not for the flexible; it is for the willing."
As a child growing up in North Carolina I spent my afternoons and summers living the sedentary/antisocial life. I didn't participate in any sports and preferred the indoors to out. As an adult I didn't like working out at the gym but I didn't have the motivation to work out at home and I struggled with depression and anxiety. My yoga journey began in 2010 and the physical benefits aside, I quickly felt more focused, more confident, and more motivated. I became friends with my body, after years of not feeling good enough. I am now willing to keep my mind and heart open to all possibilities. In an effort to inspire the willing I attended Hot Asana Yoga University in March 2015 and under the great tutelage of Virginia Gallagher and Lisa Rischitelli earned my 200 hour teacher training certificate. Since then I have taught over 1,600 hours of classes to earn my "E-RYT" designation. Currently I am working on completing my 300 hour certification with Hot Asana Yoga University while I teach at the Hot Asana Colorado Springs location. In my classes I encourage and challenge all levels through creative sequencing and safe alignment. Ultimately, my desire as a yoga teacher is for you to walk off your mat aware of your power, potential, and progress.