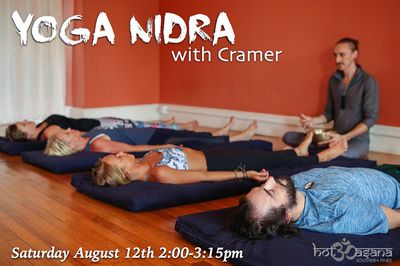 Yoga Nidra
Date: Saturday August 12th
Location: Cool Asana Southern Pines
Times: 2-3:15pm
Cost: Regular Class Price
Instructor: Cramer Hall
Explore another limb of the yogic tradition through a guided meditative process. Focused on training the mind through active relaxation, Nidra is practiced entirely in shavasana. This amazing experience will take place at Cool Asana Yoga Studio and is just regular class price.