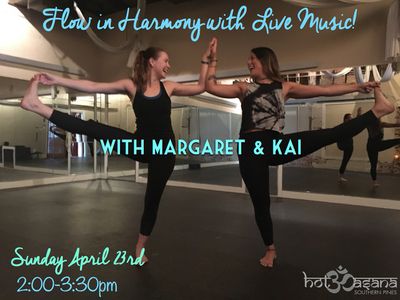 Flow in Harmony Live Music Class
Date: April 23rd
Location: Hot Asana Southern Pines
Times: 2-3:30pm
Instructor: Kai Salang & Margaret Crowell
Cost: Regular Class Price
Join Kai & Margaret in a multi-level vinyasa flow class focusing on opening the heart by harmonizing our movement with our breath. Kai will be leading the flow and Margaret will be playing the Harmonium and also offering hands on assists. You don't wanna miss it!