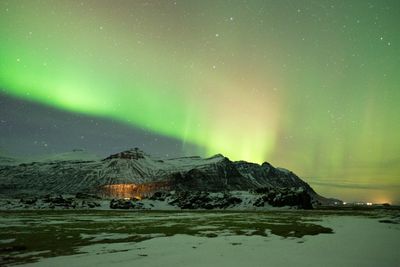 Iceland Yoga Retreat with Virginia Gallagher & Chef Warren
Iceland Yoga Retreat with Virginia Gallagher and Chef Warren February 22nd to February 28th, 2020
Famous for its raw beauty, unique climate, geothermal energy and vibrant culture, your Iceland yoga retreat adventure is calling.
What better place to escape, explore, and expand your daily yoga practice than in Iceland?
On your Iceland yoga retreat, you will truly discover what makes this amazing island tick – from our accommodations in Reykjavik we will adventure out to waterfalls, geysers and lagoons and of course, search for The Northern Lights.
You will be awed and amazed by Iceland's natural wonders. And you'll be charmed by the quirky warmth and hospitality of Iceland culture. From the volcanic power that continues to form this island, to the big-little-city hum of Reykjavik, to the echoes of ageless glaciers and exploding geysers, this island is alive.
This Iceland yoga retreat is an extraordinary adventure. A journey that will bring you alive, energizing and inspiring you on and off the mat.
Explore waterfalls and geysers, case the city, rest, check out the out-of-this-world terrain, and chillax in the Blue Lagoon.
This adventure is for the adventurous. Bring your open mind and heart, and allow us to take care of the rest.
ONLY 10 spots available. $3999 per person
$500 deposit required to hold your spot.
Deposits are non refundable and non transferable.
Payment in Full due by December 15th.
NO REFUNDS or changes once flights are booked
Included:
*From Washington Dulles Airport to Iceland's Keflavík Airport (Reykjavík), all travel expenses to and within Iceland, and return to Washington Dulles Airport.
* Your choice of Single or Double accommodations at the Icelandair Marina Hotel
*Daily Breakfast (You don't want to skip breakfast in Iceland)
*Daily Yoga Classes
*Northern Light hunts (weather permitting)
*Golden Circle Tour
*Waterfalls, Geysers & Þingvellir
*Glacier Lake/Diamond Beach Tour (out by Höfn)
*Mini Icebergs in the lagoon and on the beach, Waterfalls, Beautiful Scenery
*Theater: "Icelandic Sagas" at the Harpa in Reykjavík
*Guided tour of Reykjavík
*The Blue Lagoon
*Optional Photography tutelage as desired
*Optional Knitting tutelage and tour to Álafoss for Icelandic Yarn
*Daily Chef recommendations on meals
*Detailed Clothing Pack Lists
*Detailed Photography Pack Lists
Not Included:
*travel to and from Washington Dulles Airport
*Lunch and dinners (what is included is excellent chef recommendations for where to eat them:-)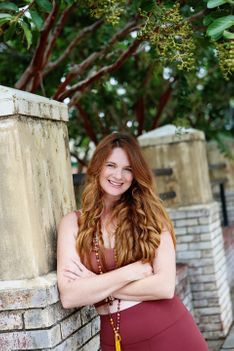 Studio Founder/Owner, E-RYT 500, RCYT, YACEP, Certified Yin Yoga Instructor, Hot Asana Yoga University Founder/Owner, Certified Mindfulness Meditation Teacher
We are all on our own personal journey. I would like to share a little bit about my yoga journey with you…
I attended my first Hot Yoga Class in this very studio on August 12, 2007 and fell in love with the mental and physical connection I felt. I began practicing 3 – 6 times a week, shed 40 pounds in 4 months, and was able to discontinue the use of all of my prescription medications. I began to feel healthier and stronger than ever. Convinced of the benefits of yoga, I continued my daily practice and began to deepen my dedication to and knowledge of yoga.
I began my teacher training in 2008 and since then have completed multiple 200 and 500 hour certifications, Yin Yoga training and Mindfulness Meditation Vipasana. My trainings have been diverse but my teaching style has been primarily influenced by Grace and MyLinda Morales, Jimmy Barkan, Rolf Gates, Chris & John Yax , Deepak Chopra, Bryan Kest and Paul Grilley. I fundamentally believe that anyone can change their body and their life. I believe we can in fact, grow younger and stronger. I would love to show you how Hot Asana can be a part of that change. It doesn't matter when or in what condition you start…JUST START. Your best YOU may very well be yet to come.