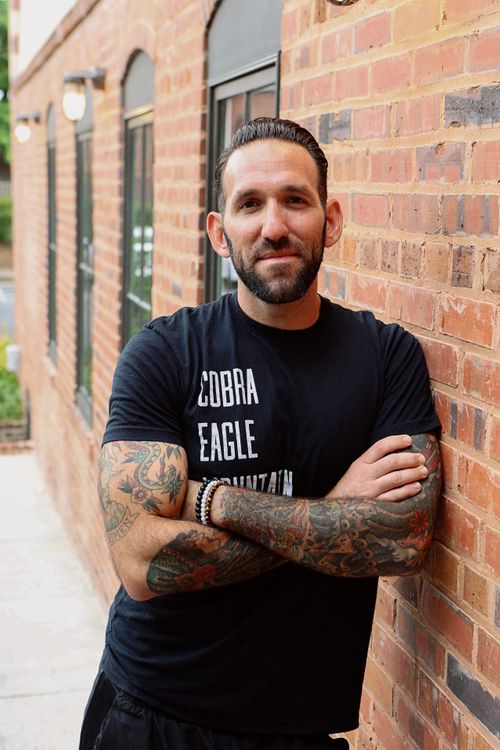 Phil Sussman (American Yogi)
RYT 200
My yoga journey started on the floor of an armored military vehicle as I reeled from two soon to be discovered broken vertebrae.
As an active duty Soldier, I had never considered yoga an option until I began recovery from the worst injury of my life. After two weeks immobilized, I transitioned from a walker, to a cane, and eventually running again. Still dealing with incredible pain, however, my wife suggested yoga to assist with pain management.
I took my first class at Hot Asana Colorado Springs in 2016 and quickly became a studio regular. For the first time in my adult life, I had found a powerful tool to fight back against anxiety, depression, and physical pain.
When the Army brought us to Fort Bragg, I continued my practice at Hot Asana Southern Pines and attended YTT after the workday and on weekends. I taught my first class on a remote firebase in the Middle East and grew into my own as a yoga teacher among an international group of Soldiers, Airmen, Marines, and civilian contractors during an intensive six month combat deployment.
In the studio, I aim to bring a solid mix of breathwork, grounding, and rugged simplicity to my classes.
Off the mat, you can find me on Instagram as @liveamericanyogi or online at www.liveamericanyogi.com