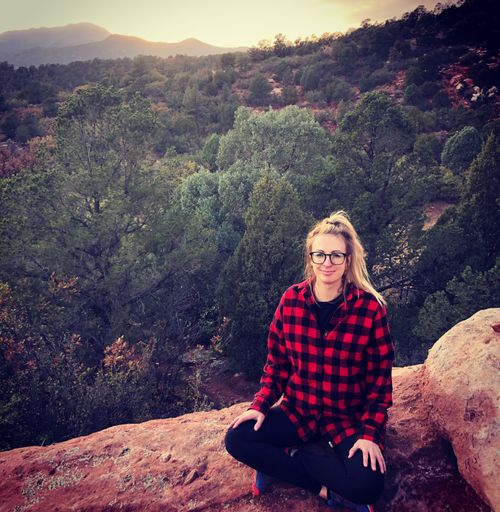 Mallory Jefferson
Mallory Jefferson, RYT200, LMT
My yoga practice began in 2010 with a pursuit of a "yoga body", but of course yoga had different plans for me. The spiritual, philosophical and communal aspects of yoga supported me through tough times and guided me towards a better understanding of Self. In 2018 I completed my 200 hour teacher training at The Yandara Yoga School in Mexico. There I learned that all of that wonderful yoga-asana practice is an ancient, tried and true way of preparing the body to sit for meditation. I initially loathed seated meditation for many of the reasons people tend to: boredom, physical pain, hunger, anxiety, perfectionism, drowsiness etc. I was surrounded by teacher training peers who all appeared to be meditating and little by little I peer pressured myself into following my breath.
I am currently pursuing my master's degree in mindfulness based transpersonal psychology at Naropa University where I am immersed in all things mindfulness. I know how daunting it can be to begin or maintain a meditation practice. It is HARD to sit and just be, which is why I'm stoked to offer different ways to support sustainable practice.
When I'm not meditating I work as a massage therapist and as a somatic counseling intern. I also love hiking with my three dogs and my partner, skiing, reading, snacking, and general silliness.