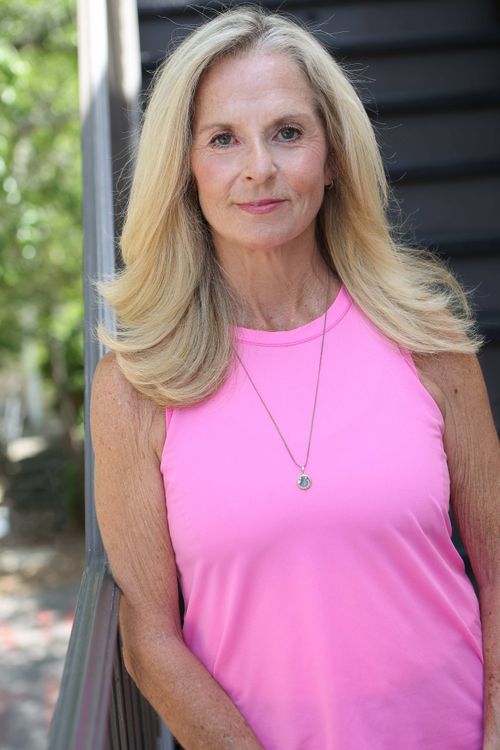 Lisa Youngclaus
ERYT 500, Yin Certified, Hot Asana University Faculty
"The past has no power over the present moment. Some changes look negative on the surface but you will soon realize that space is being created in your life for something new to emerge." —Eckhart Tolle
The mat becomes a sacred space to explore our bodies, to quiet our minds, to experience our souls. Through the years, loss, grief, and many challenges have entered my life, but the healing power of moving on my mat and knowing my inner self has become my abiding partner in this lifetime.
I was among the first Southern Pines yogis to climb the stairs into the first Hot Yoga Studio in 2007. After training and competing in running events and triathlons for many years, my body was aging, breaking down and begging for change. I was immediately mesmerized by a practice that allowed me to move every limb, muscle and joint and sweat to music in a NON-COMPETITIVE, SAFE WAY. I fell in love with hot yoga and never looked back.
I became a yoga teacher in 2013 completing my 200 hr. Certification, followed by a 500 hr. Certification from Yax Yoga Concepts. I continue to learn and take modules from Hot Asana University including a Yin Certification, Meditation Teacher Training, Lower Body Anatomy, Advanced Sequencing, LSD and more. Additionally, I joined the Hot Asana University Faculty in 2020 as a Hot Holds Teacher Trainer.
Teaching at Hot Asana for the past 9 years has afforded the opportunity to create wonderful connections with students and impart valuable information, and skills to others! It is my honor and privilege to engage with others as a teacher in the practice of yoga.