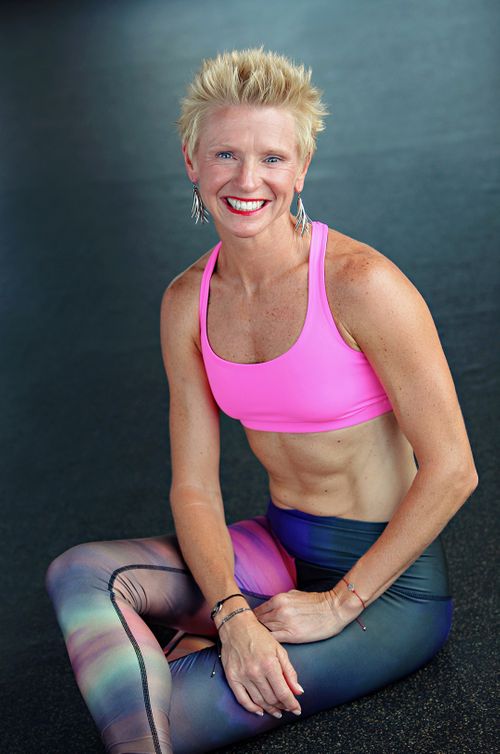 Leslie Barnes
CYT-200
"The success of Yoga does not lie in the ability to perform postures, but in how it positively changes the way we live our life and our relationships." - TKV Desikachar
An avid fitness enthusiast with a history of marathons and long-distance triathlons, as well as a competitive collegiate tennis background, Leslie came to Yoga with the intention of adding a flexibility component to her athletic lifestyle. Interwoven in this same history was also a struggle with eating disorders and body image which further enhanced a somewhat "competitive" mentality both internally and externally. As a result, she spent much of her initial time in yoga with a physical results-focused mindset on the "ability to perform postures." Somewhere along her journey, she started listening to and trusting her teachers and her own body. Yoga quickly started to become much more than postures, comparisons and physical results – it started to "positively change the way she lives her life and her relationships," on and off the mat.
A part-time group fitness instructor, Leslie also holds 6 Les Mills class format certifications. Her experience with yoga has significantly enhanced her passion toward encouraging self-love and empowerment in her class cliental, as well as in coaching and cueing correct body form and alignment. Furthermore, in her full-time role working in personal development and leadership education and administration, her yoga journey has helped her transform from "mind full" to "mindful" and impacted her approach to presentations, problem solving, stress and the way she interacts with a very diverse group of colleagues and students daily.
Leslie's early intention of Yoga Teacher Training was not necessarily to teach, rather to simply deepen and grown in her practice and life. However, the words of Maya Angelou resonate strongly and purposefully in her heart, "If you get, give and if you learn, teach."
The opportunity to be part of the Hot Asana team is an honor and a privilege. Leslie strives to create and deliver a physically safe, integrated, and of course, sweaty Jclass that facilitates a strong mind and body, as well as a soul-filled spirit and heart.