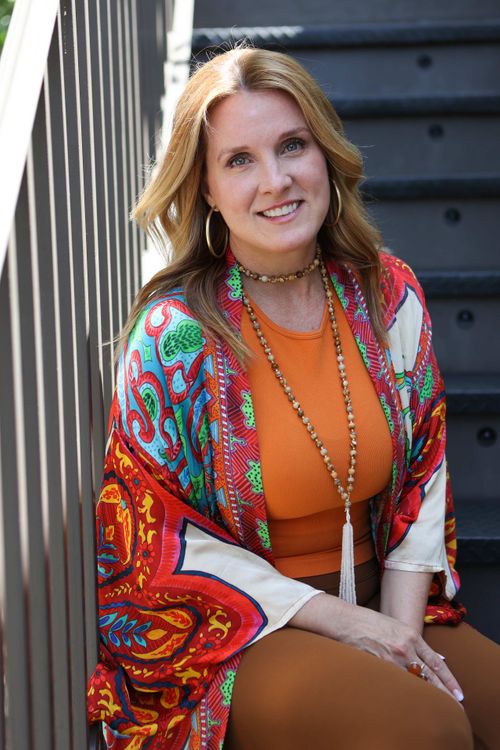 Darcy Denney
RYT 500, SUP Yoga Instructor, Certified Yin Yoga Instructor, Evolve ambassador, Hot Asana Yoga University Trainer, Hot Asana Online Instructor
Yoga to me is not just something I do, but rather a way of life. I stepped on my mat about 5 years ago merely for the physicality of it. I was on my way to being fit and was bored with the typical gym setting. Little did I know I was about to step into a journey much more than just physically, but on a journey inward to meet myself. After a few years of practicing the asanas and dipping my toe into the spiritual side of yoga I realized it was much more than just what goes down on the mat. It's a shift in focus on how reality is perceived, how you perceive others and most importantly yourself. Yoga brings you back into life, allows you to remember yourself, remember your purpose. It gives you the tools to find balance, to sit in the seat of awareness, to get away from the conflicts of your thoughts, the day to day shuffle and rushing through life, helping you to be in the present moment and to live life the way it was intended...now. In this socially stimulating world we've created its nice to have somewhere to go to unplug. Just roll out your mat, center, and let the beautiful experience unfold. It's here where you will find your truth.
I completed my certification for RYT 200 hour at the Yoga Alliance recognized Hot Asana Yoga University with the amazing Virginia Gallagher & beautiful Lisa Tiffany. I have also taken workshops with master teachers John & Chris Yax, Kathryn Budig & Taylor Harkness, and Lisa Tiffany & Cameron Harris.
My name is Darcy Denney and I am a yoga teacher...come with me on this journey to not only better your physical body but enlighten your spirit as well. Live, life, now.