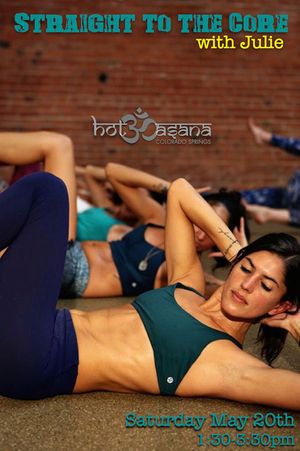 Straight to the Core
Date: Saturday May 20th
Location: Hot Asana Colorado Springs
Times: 1:30-3:30pm
Instructors: Julie Myers
Cost: Regular Class Price

Core strength is the vital force that holds you steady in your yoga practice, keeps you upright in your standing poses, lends vitality in backbends, and enables you to maintain balance. True core strength is about embodying your purpose, not just on the mat, but also in your life. It is about being strong and capable in the world, so that you are empowered to find your purpose and live it to the fullest. This two-hour, core themed Vinyasa flow will tap into all things core, leaving you feeling balanced and strong.