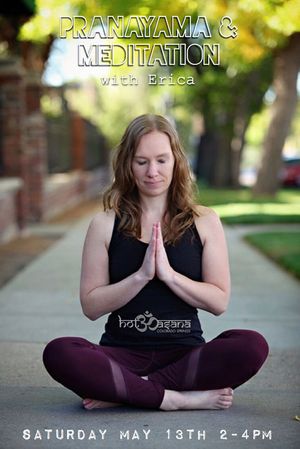 Pranayama & Meditation
Date: Saturday May 13th
Location: Hot Asana Colorado Springs
Times: 2-4pm
Instructors: Erica Henkel
Cost: Regular Class Price

Meditation is shown to have numerous benefits on the body, mind, and spirit; including stress reduction, mental clarity, and increased self-awareness and acceptance. In this class you will have the opportunity to explore pranayama and meditation practices. The class will begin with some gentle asana (physical practice) to prepare the body and mind and then move into a pranayama (breath work) and meditation.