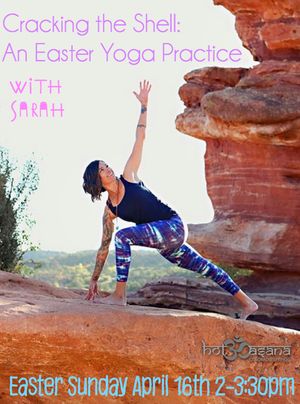 Cracking The Shell - An Easter Yoga Practice
Date: Sunday April 16th
Location: Hot Asana Colorado Springs
Times: 2-3:30pm
Instructors: Sarah Martin
Cost: Regular Class Price
Join Sarah Martin on Easter Sunday in this 90 minute Hot Flow. Inspired by the Easter Holiday, this class will focus on cracking the shell; letting go of false beliefs and ideas so that you may resurrect a new way of being. Shedding light on your hopes, intentions, and the limitless possibilities of a renewed spirit.