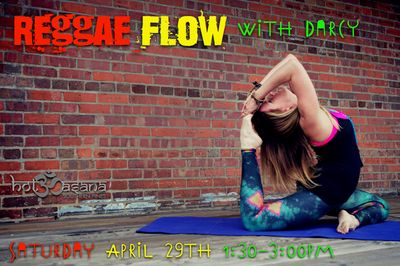 Reggae Flow
Date: Saturday April 29th
Location: Hot Asana Southern Pines
Times: 1-3pm
Instructor: Darcy Denney
Cost: Regular Class Price
Stir it up with "Reggae Flow" a playful multi-level Vinyasa sequenced to the rhythm of Reggae sounds. Steel drums & good vibes, a perfect collaboration to find higher consciousness… leaving you filled with peace, love, & a deep connection to one another. We'll be jammin' & learning to "Whine"! Bring a light heart & open mind. See you on your mats, One Love!