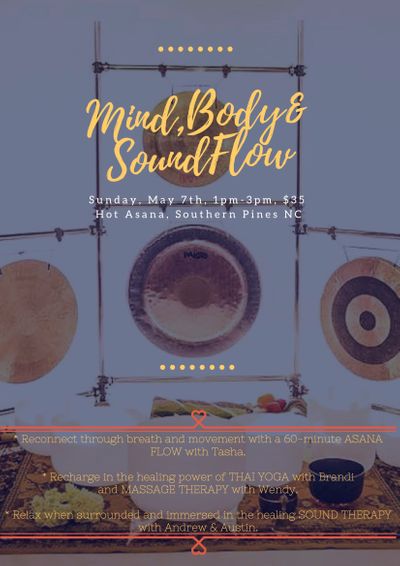 Mind Body & Sound Flow in Southern Pines
Date: Sunday May 7th
Location: Cool Asana Yoga Studio
Times: 1-3pm
This is a one-of-a-kind extraordinary wellness & sensory experience, and we are eager to take this journey with you!

An afternoon of connecting through sound, movement and breath- introductions to different modalities of holistic wellness therapies.

Reconnect through breath and movement with a 60-minute Asana practice with Tasha

Recharge in the healing power of Thai Yoga with Brandi and Massage Therapy with Wendy

Relax when surrounded and immersed in sound therapy with Andrew & Austin.