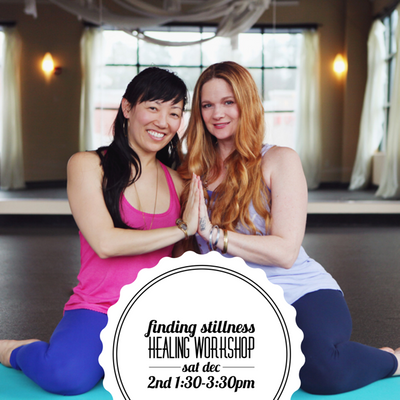 Finding Stillness Workshop
Join Angela Hsu and Virginia Gallagher for of yoga, meditation, relaxation & restoration.

Saturday December 2, 2017

At Hot Asana Colorado Springs

Join Angela Hsu for this very unique and healing workshop... A gentle warm flow into a combination of myofascial release, yin, and restorative yoga infused with reiki that will leave you feeling like new. We will focus on the Spine for this session, rejuvenating it by unwinding and creating more space. This class will be extra indulgent as Virginia Gallagher will be playing singing bowls throughout and we will finish with an extra long savasana. This is one workshop you do not want to miss.

For all levels. Only 35 spots! Save yours today! Just $20 per person.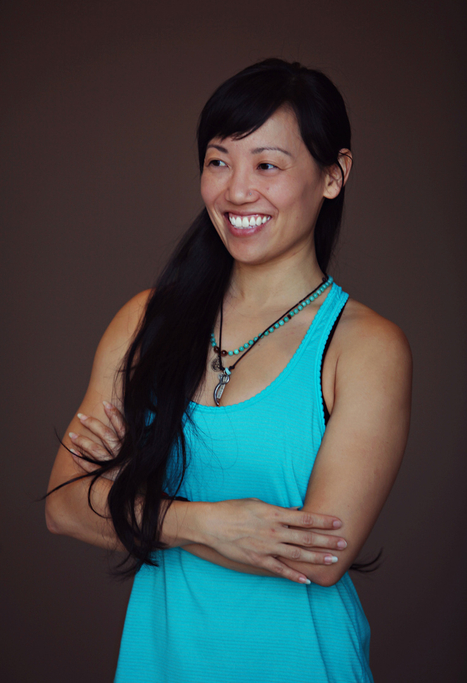 Teacher Director, E-RYT 200, RYT500, Hot Asana Yoga University Faculty, Certified Hot Asana Assist, Reiki Master, Yin Yoga Certified, YACEP
Angela began practicing yoga just as a means to increase her flexibility. She had taken up skydiving and gravitated toward the discipline of freestyle, which is like dancing and acrobatics in the sky. However, many years of competitive swimming had slowly tightened everything up. She knew immediately that increasing her flexibility would assist greatly in achieving her skydiving goals. However, yoga quickly became much more than that. In addition to the physicality of yoga - the mental and spiritual benefits came to light - and it has since become an integral part of not just her skydiving career, but as a result, her entire life.
If you asked me a few years ago, if I could ever see myself teaching yoga, I would've said no. I feel like a perpetual student, there is always still so much to learn. So how could I be a teacher? But since graduating from Yax Yoga Concepts 200hr Vinyasa and Hot Yoga Teacher Training in 2011, Angela has gone on to be a featured yogi in the documentary Why We Breathe, is a Lululemon Ambassador, and was also featured in ORIGIN Magazine as part of their "Women who eat impossible for breakfast" series.
She is currently pursuing her 500hr certification through Yoga Medicine with Tiffany Cruikshank - already completing specialty training in the areas of Chinese Medicine, Myofascial Release, Spine, Yin, and Meditation. Angela is also a certified Reiki Master. As a result, her teaching style is a unique combination of all her skills and education. She offers a wide range of classes accessible to everyone - from very challenging and dynamic, to healing and meditative - regardless if it's your first yoga class or you've been practicing for years. To learn more about Angela, please visit www.AngelaTaraHsu.com.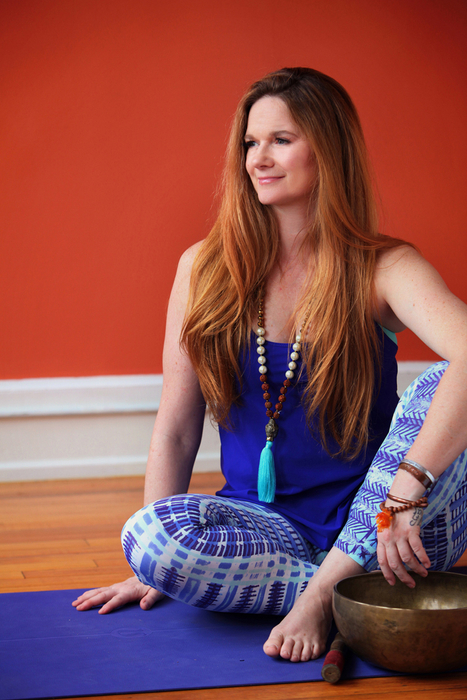 Studio Founder/Owner, E-RYT 500, RCYT, YACAP, Certified Yin Yoga Instructor, Hot Asana Yoga University Founder/Owner
We are all on our own personal journey. I would like to share a little bit about my yoga journey with you…
I attended my first Hot Yoga Class in this very studio on August 12, 2007 and fell in love with the mental and physical connection I felt. I began practicing 3 – 6 times a week, shed 40 pounds in 4 months, and was able to discontinue the use of all of my prescription medications. I began to feel healthier and stronger than ever. Convinced of the benefits of yoga, I continued my daily practice and began to deepen my dedication to and knowledge of yoga.
I began my teacher training in 2008 and since then have completed multiple 200 and 500 hour certifications, Yin Yoga training and Mindfulness Meditation Vipasana. My trainings have been diverse but my teaching style has been primarily influenced by Grace and MyLinda Morales, Jimmy Barkan, Rolf Gates, Chris & John Yax , Deepak Chopra, Bryan Kest and Paul Grilley. I fundamentally believe that anyone can change their body and their life. I believe we can in fact, grow younger and stronger. I would love to show you how Hot Asana can be a part of that change. It doesn't matter when or in what condition you start…JUST START. Your best YOU may very well be yet to come.