Friday November 16, 2018 6:00-8:00pm
Join Angela for this very unique and healing workshop... A gentle warm flow that dissolves into a combination of myofascial release, yin, and restorative yoga infused with Reiki that will leave you feeling like new. Take this time to unwind and create space in your body, mind, and spirit. Rejuvenating your soul before the hustle and bustle of the holiday season. This class will conclude with an extra special savasana, as Alisha Nissenfeld will envelop you with the healing vibrations of a gong bath. "Sound & music are nutrients for the nervous system. The gong resonates all cells of the body as it travels through skin, muscles, bones, and the subtle body," raising an individuals internal vibratory frequency. The layers of sound produced by the gong help reduce stress, stimulate the glandular system, and serves as a powerful energetic source to break up emotional, physiological and spiritual blockages. The class will be assisted by Julie Newbold, which means you'll have 2 Reiki practitioners bathing you in healing energy as you practice, leaving you with a sense of resounding peace and stillness. This is one workshop you do not want to miss.
For all levels. Only 40 spots! Save yours today!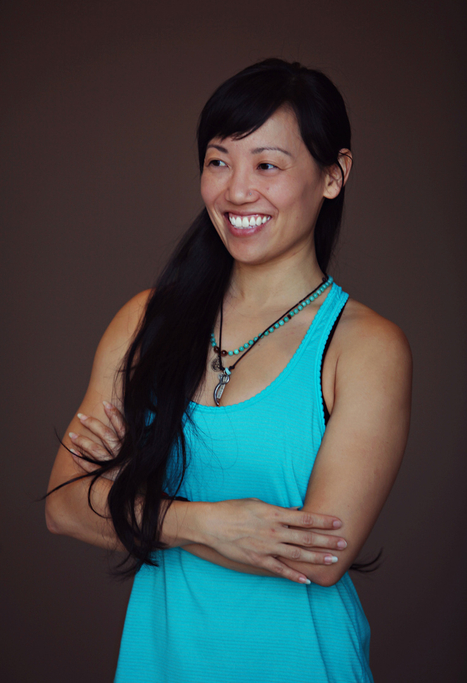 Teacher Director, E-RYT 200, RYT500, Hot Asana Yoga University Faculty, Certified Hot Asana Assist, Reiki Master, Yin Yoga Certified, YACEP
Angela began practicing yoga just as a means to increase her flexibility. She had taken up skydiving and gravitated toward the discipline of freestyle, which is like dancing and acrobatics in the sky. However, many years of competitive swimming had slowly tightened everything up. She knew immediately that increasing her flexibility would assist greatly in achieving her skydiving goals. However, yoga quickly became much more than that. In addition to the physicality of yoga - the mental and spiritual benefits came to light - and it has since become an integral part of not just her skydiving career, but as a result, her entire life.
If you asked me a few years ago, if I could ever see myself teaching yoga, I would've said no. I feel like a perpetual student, there is always still so much to learn. So how could I be a teacher? But since graduating from Yax Yoga Concepts 200hr Vinyasa and Hot Yoga Teacher Training in 2011, Angela has gone on to be a featured yogi in the documentary Why We Breathe, is a Lululemon Ambassador, and was also featured in ORIGIN Magazine as part of their "Women who eat impossible for breakfast" series.
She is currently pursuing her 500hr certification through Yoga Medicine with Tiffany Cruikshank - already completing specialty training in the areas of Chinese Medicine, Myofascial Release, Spine, Yin, and Meditation. Angela is also a certified Reiki Master. As a result, her teaching style is a unique combination of all her skills and education. She offers a wide range of classes accessible to everyone - from very challenging and dynamic, to healing and meditative - regardless if it's your first yoga class or you've been practicing for years. To learn more about Angela, please visit www.AngelaTaraHsu.com.