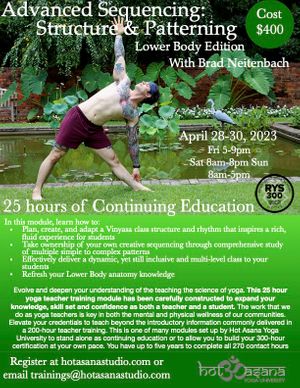 5 hr | Advanced Sequencing: Pattern & Structure - Lower Body Edition
Take ownership of your own creative sequencing through comprehensive study of multiple simple to complex patterns
Effectively deliver a dynamic, yet still inclusive and multi-level class to your students.
Use these skills combined with an increased and in-depth look at the structure and movement of the arms, shoulders, neck and spine in order to teach live and virtual classes.
Evolve and deepen your understanding of teaching the science of yoga. This 25-hour yoga teacher training module has been carefully constructed to expand your knowledge, skill set and confidence as both a teacher and a student. The work that we do as yoga teachers is key in both the mental and physical wellness of our communities. Elevate your credentials to teach beyond the introductory information commonly delivered in a 200-hour teacher training. This is one of many modules set up by Hot Asana Yoga University to stand alone as continuing education or to allow you to build your 300-hour certification at your own pace. You have up to five years to complete your 300-hour certification.
PRICING
Tuition is $400 per person.
$250 deposit required to reserve your spot.
Deposit will be deducted from your payment(s) due.

NOTE: Hot Asana staff discount applies.
* All payments are non-refundable and non-transferable.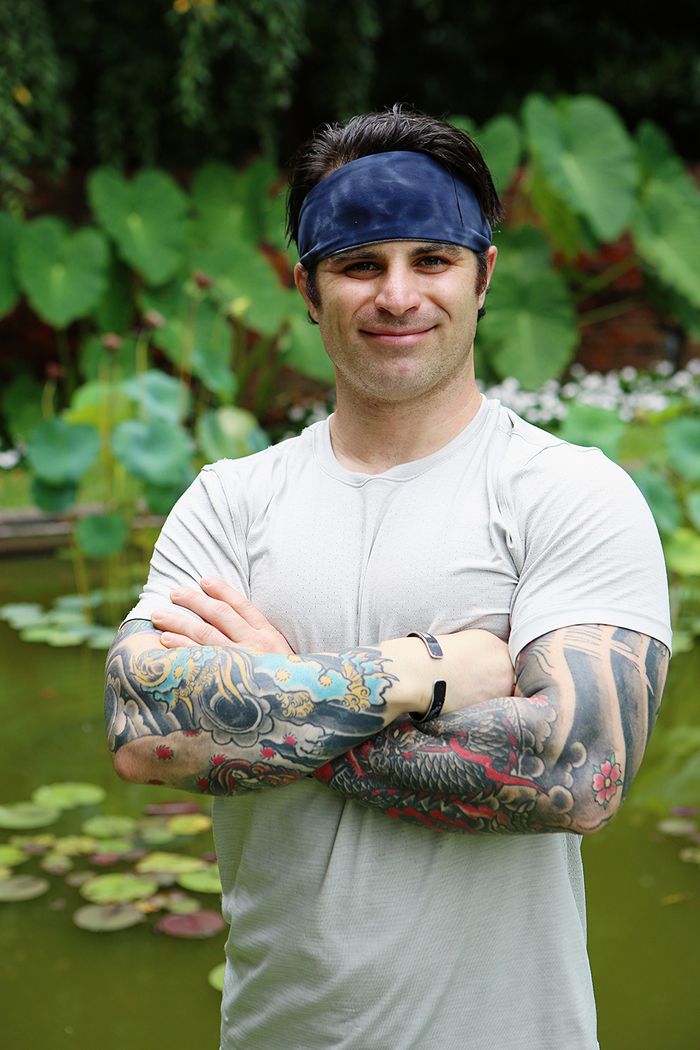 CYT200
"I first came to my mat in 2009 by pure chance,after completing a 60 min online class. I laid on the floor in Savasana and felt something shift deep within. From then on I was hooked. My Yoga mat instantly became my 6x2 sanctuary where I go to reconnect with myself and set my mind at ease. After suffering a severe traumatic brain injury in 2008 I lost control of my my emotions and my life. Yoga was a singular force of positivity that helped to pull me back from the brink while my body and my mind recovered from injury. Even after enlisting in the Army and serving for the last 8 years as a medic, Yoga has remained a steadfast instrument of peace and rehabilitation in my life. After several deployments overseas, Yoga and meditation were instrumental in bringing me back from some dark places. I completed my 200hr Certification through Corepower Yoga in Boulder, Colorado. My goal for all of my classes is to create a challenging and creative flow while fostering presence and mindfulness through movement. Come get sweaty, have some fun with me and cultivate a little mindful movement in your own life."