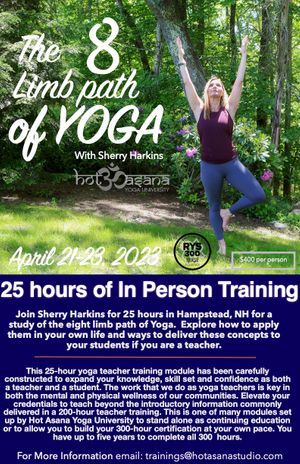 25 hours | The 8 Limb Path of Yoga | Hampstead, NH
PRICING
Hours can be used towards a 300 hour certificate through Hot Asana Yoga University or towards Yoga Alliance continuing education requirements.
Tuition: $400

$250 deposit paid upon registration to secure your spot.

Deposit and payments are non-transferable and non-refundable.

Tuition to be paid in full one week from the start of training.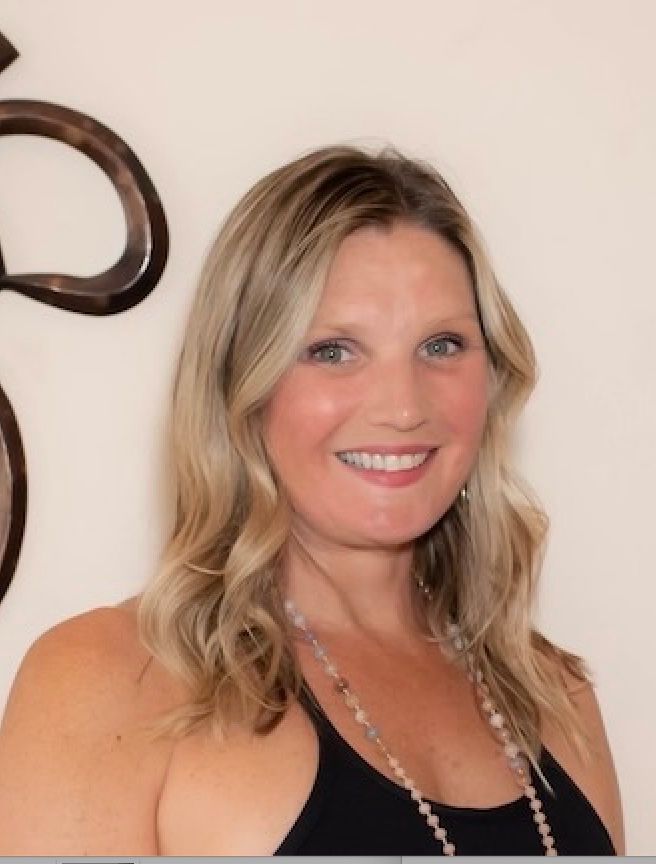 CYT 200, Certified Yin Yoga Instructor, Certified Hot Asana Assist
It was over 25 years ago that I walked into my very first yoga class and fell in love. Since then, yoga has been a big part of my life. My practice has helped me through some of the most difficult and challenging times in my life. The thought of deepening my practice and then sharing that knowledge started to become a constant thought in my mind a few years ago but like most things it just never seemed to be the right time. I continued to practice and kept the dream of one day teaching with me.
In 2015 I decided I needed to make a change and I left the corporate world behind. I continued my yoga practice and in 2017 enrolled for my 200 hour teacher training in Hot Asana Yoga University and finally made my dream of one day teaching a reality. While at HAYU I trained with Virginia Gallagher and Angela Tsu. I also recently trained once again with Virginia Gallagher at HAYU and received my certification to teach Yin Yoga. Through my teaching, I hope to be able to give to others what Yoga has given to me.