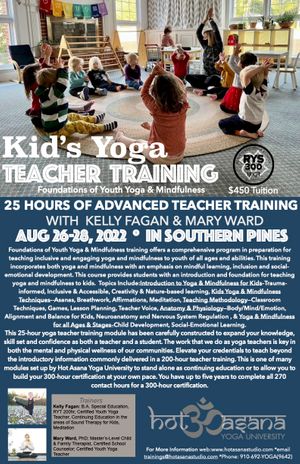 25 Hours | Kids Yoga Teacher Training | Foundations of Youth Yoga & Mindfulness
Dates: Aug 26-28, 2022
Hours: (all in Eastern) Friday 5-9pm, Saturday 8am-8pm, Sunday 8am-5pm
Location: Hot Asana Yoga Studio (10 Camelia Way in downtown Southern Pines)
Teacher: With Kelly Fagan & Mary Ward
25 Hours | Kids Yoga Teacher Training | Foundations of Youth Yoga & Mindfulness
Aug 26-28, 2022

Hours (all in Eastern): Friday 5-9pm, Saturday 8am-8pm & Sunday 8am-5pm
With Kelly Fagan & Mary Ward

Hot Asana Yoga Studio (10 Camelia Way in downtown Southern Pines)

Tuition: $450

$250 deposit paid upon registration to secure your spot.
Deposit and payments are non-transferable and non-refundable.

Tuition to be paid in full one week from the start of training.
Foundations of Youth Yoga & Mindfulness training offers a comprehensive program in preparation for teaching inclusive and engaging yoga and mindfulness to youth of all ages and abilities. This training incorporates both yoga and mindfulness with an emphasis on mindful learning, inclusion and social-emotional development. This course provides students with an introduction and foundation for teaching yoga and mindfulness to kids.
Topics Include:
Introduction to Yoga & Mindfulness for Kids–Trauma-informed, Inclusive & Accessible, Creativity & Nature-based learning
Kids Yoga & Mindfulness Techniques--Asanas, Breathwork, Affirmations, Meditation
Teaching Methodology—Classroom Techniques, Games, Lesson Planning, Teacher Voice
Anatomy & Physiology—Body/Mind/Emotion, Alignment and Balance for Kids, Neuroanatomy and Nervous System Regulation
Yoga & Mindfulness for all Ages & Stages–Child Development, Social-Emotional Learning
This 25-hour yoga teacher training module has been carefully constructed to expand your knowledge, skill set and confidence as both a teacher and a student. The work that we do as yoga teachers is key in both the mental and physical wellness of our communities. Elevate your credentials to teach beyond the introductory information commonly delivered in a 200-hour teacher training. This is one of many modules set up by Hot Asana Yoga University to stand alone as continuing education or to allow you to build your 300-hour certification at your own pace. You have up to five years to complete all 270 contact hours for a 300-hour certification.
Hours can be used towards a 300 hour certificate through Hot Asana Yoga University or towards continuing education requirements. This training is a stand alone module within our 300 hour program. RCYT is a separate 95 hour training and certification.
PRICE
Tuition: $450

$250 deposit paid upon registration to secure your spot.
Deposit and payments are non-transferable and non-refundable.

Tuition to be paid in full one week from the start of training.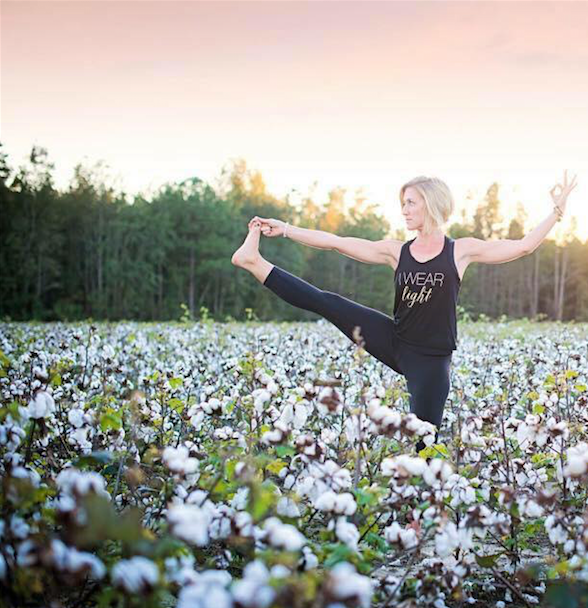 Kelly Fagan: B.A. Special Education, RYT 200hr, Certified Youth Yoga Teacher, Continuing Education in the areas of Sound Therapy for Kids, Meditation
Kelly Fagan is an Educator and Yoga Practitioner. She completed her Bachelor's Degree at Wayne State University in Special Education and taught in a variety of special education settings in Washington and North Carolina. It was during her time as a special education teacher in North Carolina that she found and fell in love with the practice of yoga herself and began sharing it with her students. Kelly completed her 200 hour yoga teacher certification in 2016 with Hot Asana Yoga University. She has continued her education with Hot Asana Yoga University's Meditation Teacher Training as well as workshops with Klik Sound Education. Kelly currently owns an educational learning space in Southern Pines where she leads a variety of weekly yoga and mindfulness groups to children of all ages and all abilities and also provides individual therapeutic services. She teaches yoga and mindfulness at local Montessori and nature immersion schools and other community programs.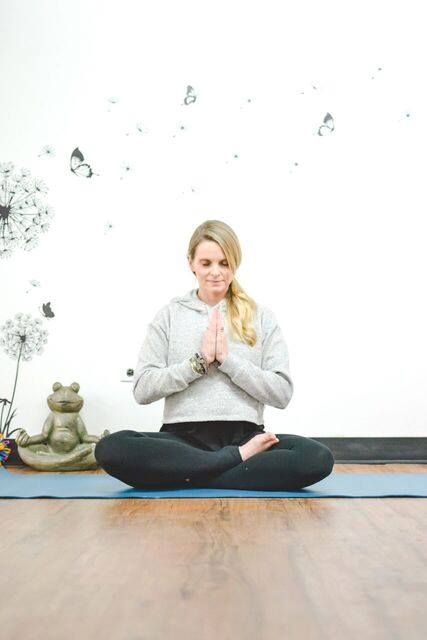 Mary Ward, PhD; Master's-Level Child & Family Therapist, Certified School Counselor; Certified Youth Yoga Teacher
Mary Ward, Ph.D. is a Writer, Educator, and Practitioner with over 15 years of experience in Counseling and Education. Mary completed both her undergraduate and Master's Degrees at Gonzaga University, earning a dual M.A. degree in School Counseling and Community Counseling. She has worked as a Behavior Specialist, Special Education Teacher, and School Counselor in a variety of settings and locations, including San Diego, Boston, and Washington State. Mary completed her Ph.D. in Cultural Studies and Social Thought in Education at Washington State University where she worked as a graduate student instructor in the Special Education and Teacher Education Departments. She is currently Senior Lecturer in the Children's Studies Department at Eastern Washington University and a Youth Yoga & Mindfulness Practitioner providing therapeutic services to youth.