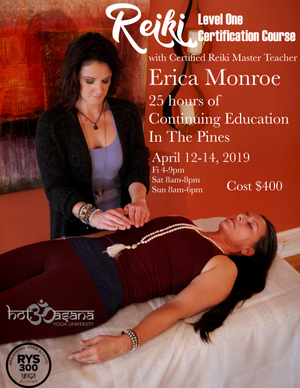 25 hour Reiki Level One Training In The Pines
Dates: April 12-14, 2019
Hours: Fri 4-9pm, Sat 8am-8pm, Sun 8am-6pm
Location: Hot Asana West End
Teacher: Erica Monroe
Evolve and deepen your understanding of the teaching the science of yoga. This 25-hour yoga teacher training module has been carefully constructed to expand your knowledge, skill set and confidence as both a teacher and a student. The work that we do as yoga teachers is key in both the mental and physical wellness of our communities. Elevate your credentials to teach beyond the introductory information commonly delivered in a 200-hour teacher training. This is one of many modules set up by Hot Asana Yoga University to stand alone as continuing education or to allow you to build your 300-hour certification at your own pace. You have up to five years to complete all 270 contact hours for a 300-hour certification.
This module will include:
Reiki Level One Training and Certification
2 Reiki Attunements
Multiple Chakra and Reiki based meditations
Learn self Reiki treatments, techniques for clients
The Business of Reiki
Reiki First Degree Certification
Erica Monroe Certified Reiki Master Teacher
25hr
Everything is energy and it is an amazing tool to enhance wellbeing of self and others. Reiki is a Japanese technique of energy healing(work) for stress reduction and relaxation.
Benefits are many including:
natural self healing
balancing energies of the body
enhances personal awareness
stress reduction
relaxation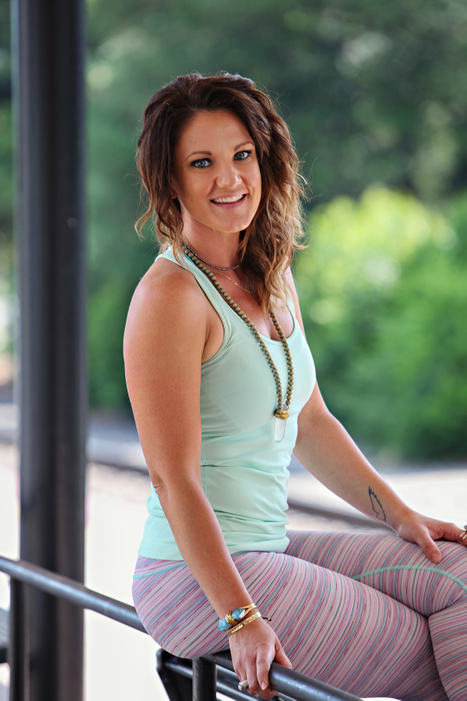 RYT 200, Yin Yoga Certified, Reiki Master
I asked my friend Paula, "what is yoga"... She basically said, "it just makes you feel good". And I must say... I have never felt better. I have strengthened my body, mind and heart by just coming to my mat. My passion for yoga lead me to Hot Asana Yoga University where I completed my 200hr yoga teacher training so that I can help other people feel good!