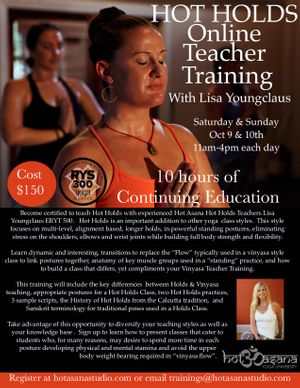 10 Hours | VIRTUAL Hot Holds Teacher Training
Dates: Saturday & Sunday, October 9 & 10, 2021
Hours: 11am-4pm each day
Location: Online via Zoom (with recording available one week after training concludes!)
Teacher: Lisa Youngclaus
Become certified to teach Hot Holds with experienced Hot Asana Hot Holds Teacher Lisa Youngclaus ERYT 500. Hot Holds is an important addition to other yoga class styles. This style focuses on multi-level, alignment based, longer holds, in powerful standing postures, eliminating stress on the shoulders, elbows and wrist joints while building full body strength and flexibility.
Learn dynamic and interesting, transitions to replace the "Flow" typically used in a vinyasa style class to link postures together, anatomy of key muscle groups used in a "standing" practice, and how to build a class that differs, yet compliments your Vinyasa Teacher Training.
This training will include the key differences between Holds & Vinyasa teaching, appropriate postures for a Hot Holds Class, two Hot Holds practices, 3 sample scripts, the History of Hot Holds from the Calcutta tradition, and Sanskrit terminology for traditional poses used in a Holds Class.
Take advantage of this opportunity to diversify your teaching styles as well as your knowledge base . Sign up to learn how to present classes that cater to students who, for many reasons, may desire to spend more time in each posture developing physical and mental stamina and avoid the upper body weight bearing required in "vinyasa flow."
Hours can be used towards a 300 hour certificate through Hot Asana Yoga University or towards continuing education requirements.
Tuition
Tuition: $150
Payments are non-transferable and non-refundable.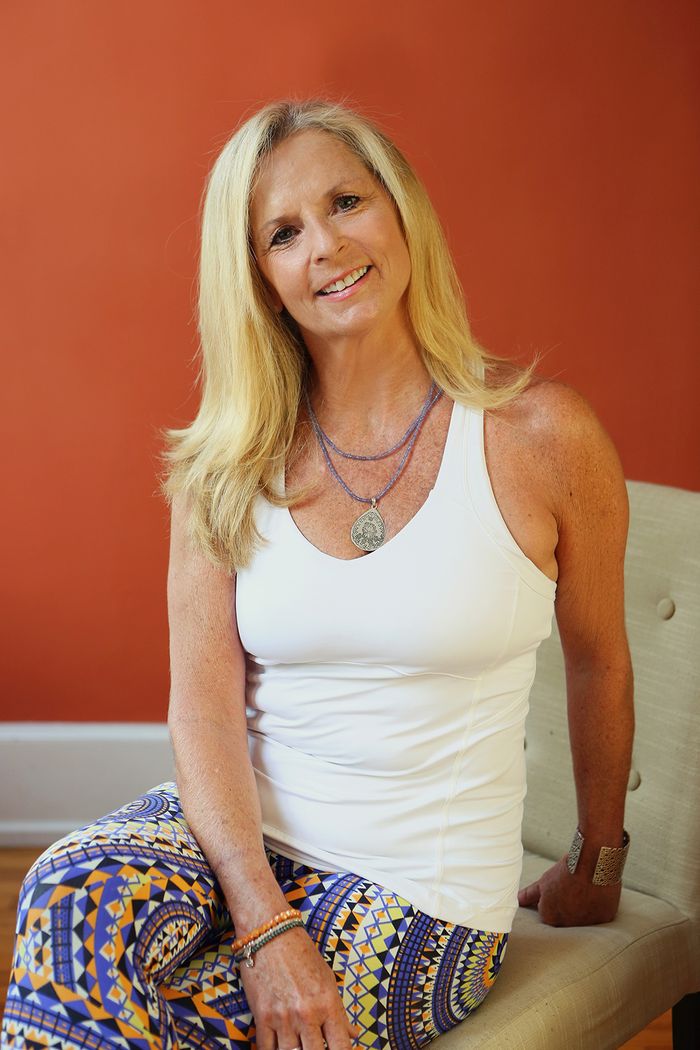 ERYT 500
I've practiced hot yoga for 15 years and have taught At Hot Asana for 6 years. As an EYR-T 500 teaching vinyasa and Hot Holds, my learning has continued with additional Hot Asana trainings including Yin Yoga certification.
Adding teacher training in 2020 is a continuation of my devotion to the practice... the profound gratitude I have for what Yoga has done for me and the joy of bringing the benefits of yoga to others.