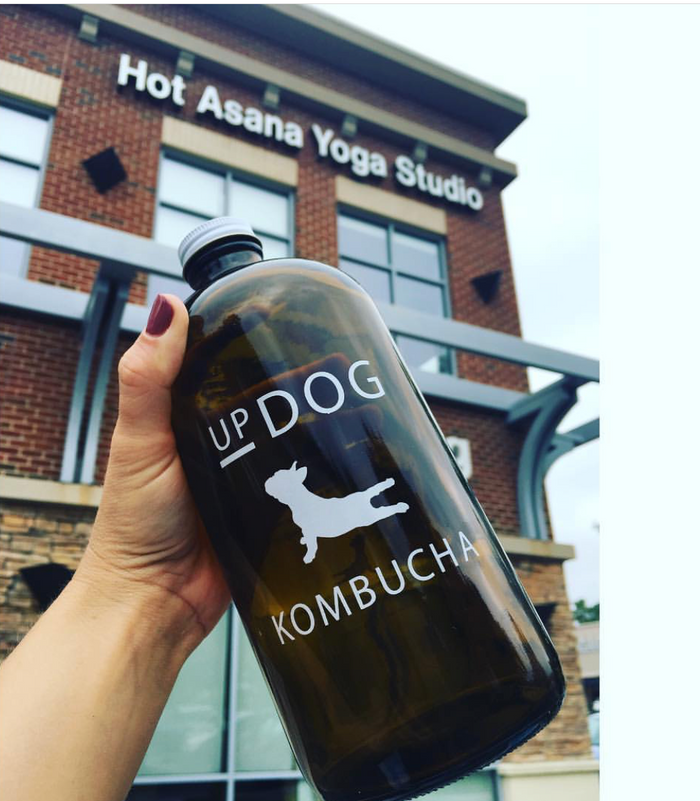 UpDog Kombucha On Tap
UpDog Kombucha is a kombucha microbrewery based out of Winston-Salem, NC. We produce high quality, small-batch kombucha flavored with whole fruits, herbs, and roots. Our kombucha is simple, natural, and delicious, without relying on sneaky ingredients or added sugars. UpDog promises honest kombucha with gut-friendly prebiotics, probiotics, and antioxidants that benefit overall health.
Want to try our kombucha? You can find UpDog at Hot Asana Durham!